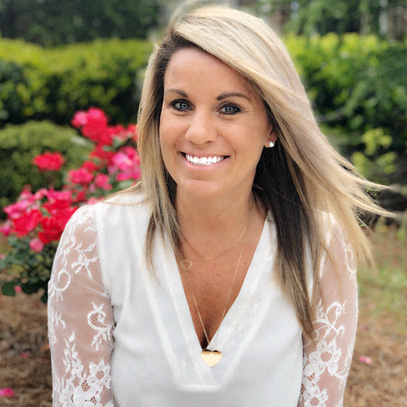 JESSICA WILLIAMS | COMMUNITY MANAGER
Jessica is the Community Manager at Stillwood Farms Apartments. She has been with Wesley Apartment Homes a little over 6 years and has 20 years of experience in Property Management. Jessica enjoys what she does and would bend over backwards for her residents, her leasing team and her maintenance team. Jessica is respected for her high ethical standards and for being honest and hard working. She motivates her staff to be positive and to work together to create a happy work environment that everyone looks forward to.
During her free time, Jessica enjoys spending time with her 3 children and her German Shepard Dog. Born and raised in Georgia, Jessica enjoys to fish, enjoy the outdoors, summertime and traveling.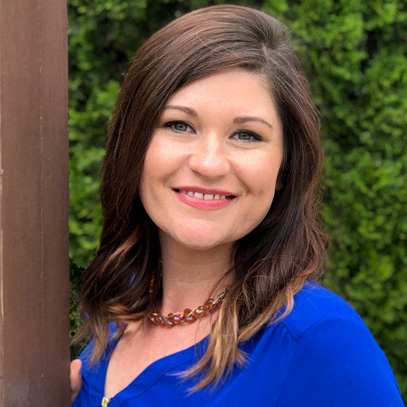 CRYSTAL HOLMES | PERSONAL LEASING CONSULTANT
Crystal Holmes is a proud Leasing Consultant for Wesley Apartment Homes.
She has been serving others in this industry since 2013 and has a great passion for her job. Serving others is a great honor for her in her profession, but in her personal life also. To be a smile, a hug, or an inspiration to someone on this journey of life is what it is all about. In life, we should all have a goal to impact someone's day in a positive way. Some of her greatest achievements in life have been bringing joy to others. Who is Crystal Holmes you may ask? Crystal is a daughter, sister, wife, and mother on a mission to make a difference one smile at a time.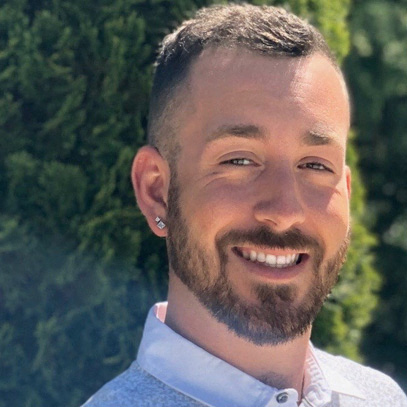 BRETT BROWN | PERSONAL LEASING CONSULTANT
Brett is one of our Leasing Consultants at Stillwood Farms. He has been with Wesley Apartment Homes for a little over a year. Brett has grown so much in the short time that he's been with Wesley and has definitely become an asset to Stillwood Farms' team. Brett's number one goal is to make sure our resident's needs are taken care of and that our move in runs as smooth as possible. He will bend over backwards to make sure that the residents at Stillwood Farms are happy.
Brett graduated college with his Master Cosmetology License and enjoys doing hair and makeup in his spare time. Brett also enjoys traveling, spending time with family and friends and hanging out with his two Miniature Schnauzer Dogs, Louie and Gianni.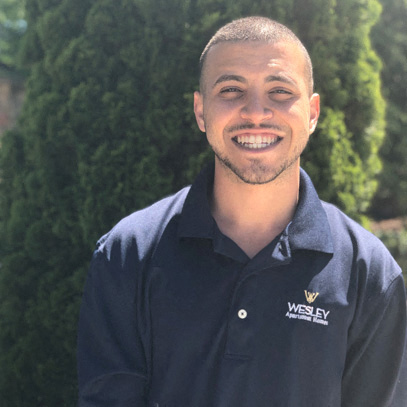 ANDY BERNAZAL | MAINTENANCE SUPERVISOR
Andy is the Maintenance Supervisor at Stillwood Farms Apartments. He has been with Wesley Apartment Homes almost five years and during that time, he has shown major growth in his position and continues to learn and grow every day. Andy's first priority is to make sure that our resident's needs are met. Andy is a team player, a hard worker and has a very positive outlook. In his spare time, Andy loves spending time with his three daughters, working out and playing sports.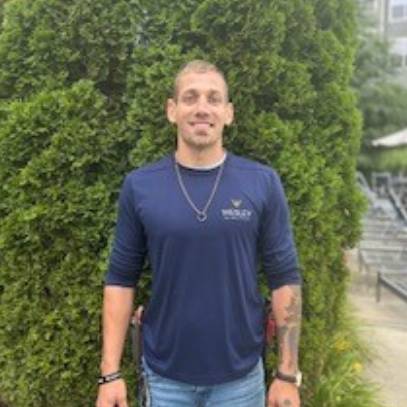 PATRICK GREINER | MAINTENANCE TECHNICIAN
Patrick is a positive and energetic person who loves to see others succeed and loves to lend a helping hand. Before joining Stillwood Farms, he owned a concrete and stone restoration & maintenance company for over 10 years! Patrick also spent 2 years as a fire fighter. He loves working with his hands and no challenge is too big for him to complete! He is a fast learner who takes initiative to further his new career in maintenance with Stillwood Farms. In his spare time, he loves spending time with his wife, their three children, being outdoors and hunting!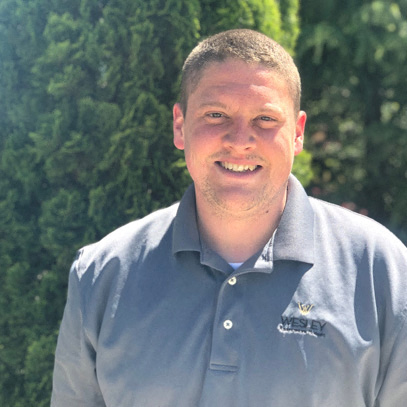 TANNER JONES | MAINTENANCE TECHNICIAN
Tanner takes care of the grounds and helps with any maintenance needs at Stillwood Farms. Tanner has been with Wesley Apartment Homes for 5 years. Tanner is a very hard worker. He is reliable and his main goal is to make sure that he takes care of anything that needs to be done.
In his spare time, you can find Tanner watching sports, hanging out with his large group of friends, fishing and always having a good time.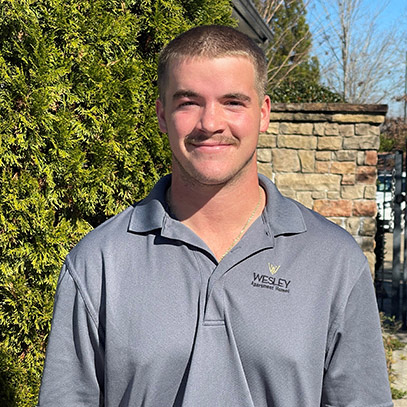 KYLE WINTERS | GROUNDS KEEPER
Meet Kyle Winters the newest member of our Stillwood team. He will be doing our grounds and helping with Maintenance Requests. Kyle is eager to learn and grow at Stillwood Farms. In his spare time, Kyle enjoys playing golf and spending time with his Family and Friends. He graduated High School at Locust Grove High and is currently attending West Georgia to get his Business Degree.
Testimonials
We lived here for a year and half and we could not be more pleased. The staff was very personable and helpful. They do an amazing job keeping up the grounds. Maintenance was quick to fix any problems we had. Everything was clean and kept up. We could not have picked a better place to live! Thank Stillwood Farms for everything!

- Hailey Payne
I've lived here for almost a year now. Great staff and quick to answer service calls. The pool and other amenities are some of the best in the Newnan area compared to other apartment homes. Great place to live!

- Mark Giddens
The staff here are super friendly and this place is everything I expected and more! The area is quiet and peaceful.

- Madeline Starr
Great atmosphere, love the staff very helpful!!!!!

- Brooks Randall
I absolutely love living here! The staff go above and beyond to take care of their residents. Stillwood Farms is my safe haven!

- Cassidy Erin Cheek